Being the Managing Director of a distinguished Strata Management company, it has always been my vision to establish a strong foundation of excellence for this company to climb greater heights. Achieving this goal requires consistency in delivering services of the highest quality to all of our clients, both locally and internationally.
Over the past 25 years in the property management industry, I have worked my way up from being a Property Executive to becoming the Managing Director of the Barringham International Group. The experiences I have gathered on my journey have provided me with an extra advantage in managing both my staff as well as my clients' expectations. As Managing Director of Barringham International, I also serve as an advisor on Strata Management Services towards the Strata Management community.
I firmly believe that Barringham International's continuous dedication, commitment, endurance and perseverance, have led to attaining the success it enjoys today. We are always looking for ways to improve and are eager and ready to meet all types of future challenges head on.
Lastly, my sincere appreciation goes out to the Management Councils and Residents who have trusted and supported us during our highs and lows. Your recommendations of our services have helped us reach this milestone, and it continues to fuel our passion to provide excellent service standards to you for many more years to come.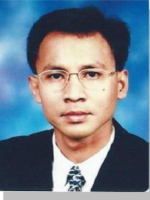 Get To Know
Services


Of Barringham International